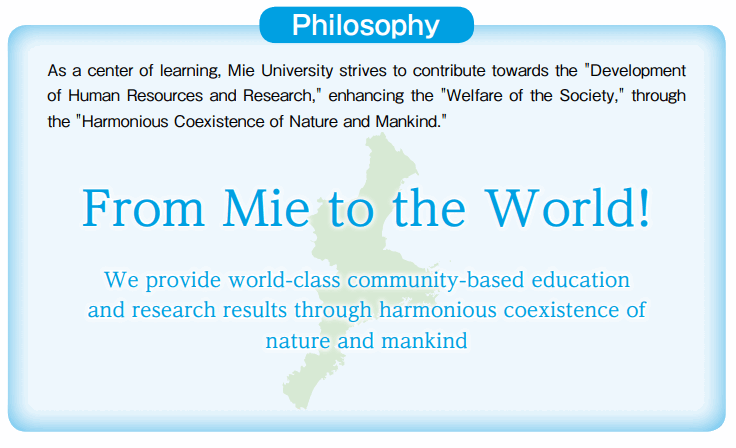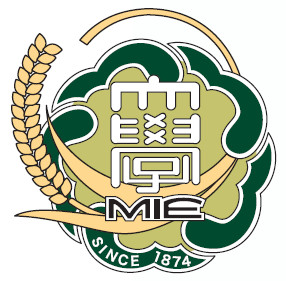 The school emblem has a double ring structure; one ring represents an ear of rice for a rewarding life; the other ring of waves, Rourin, represents the philosophy of Mie University, "Sansui: the three greens of sky, waves and mountain."
This double ring structure expresses Mie University's philosophy and wishes of long friendships and productive lives for its alumni.
In addition, the emblem is generally symmetrical, but the asymmetrical aspect of the design shows the free and progressive spirit of Mie University.
Mie University's predecessor, Mie Normal School, was founded in 1874 and is the oldest of the existing five faculties.