Director's Message
The Center for International Education and Research, CIER, aims through international education and research to nurture human resourses contributing towards and to promote globalization in community. In addition, CIER plays a key role in carrying out international activities. The basic policy is decided in the International Strategy Headquarters of Mie University under the leadership of the President.
There are three goals as below in the mid-term goal regarding "globalization" of Mie University.
1. Globalization of the educational and research environment on campus.
2. Upgrading and fulfilling the environment of receiving international students and foreign researchers as well as sending students, faculty and staff members abroad
3. Supporting local communities for the globalization
To achieve these goals, we have Global Promotion Section and International Education Section at the CIER. At the Global Promotion Section, we plan and conduct programs of globalization, international cooperation and outreach. At the International Education Section, we promote international education on campus, develop new international education, and support international students together with the Student Support Center.
Currently, we have agreements with 110 universities/institution in 36 countries/areas (as of February 2016) and having active academic exchanges receiving and sending students. In addition, we reinforce mutual cooperation in the field of education and research, promote multi-channel university-cooperation activities leaded by Mie University, and enhance the quality of exchange programs.
At CIER, we aim to achieve "contribution toward global society and local community" and "fostering outstanding global human resources who can contribute to the maintenance and development of local communities" through these activities.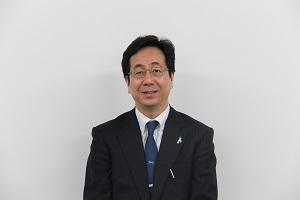 Hiroki Hori
Director, CIER