Summary of our research
BC-PIV, an innovative non-propagative recombinant viral vector co-developed by BioComo and Mie University, is derived from the human parainfluenza virus type 2. It is highly efficient in its ability to deliver multiple foreign proteins to recipients, and has a strong safety profile as no secondary infectious viruses are produced. BC-PIV is able to carry not only the foreign gene but also the protein itself on the surface and inside of the viral membrane. BC-PIV elicits good immunogenicity against the antigen without adjuvants. To date, we have succeeded in producing a recombinant Ebola virus vaccine (https://www.nature.com/articles/s41598-019-49579-y) and a Respiratory Syncytial virus prefusion F vaccine (unpublished data) using this BC-PIV platform technology. The SARS-CoV-2 vaccine prototype has been developed to express the stabilized spike protein of the SARS-CoV-2 in order to have maximum antigenicity. We have already generated four kinds of the COVID-19 vaccine candidates that carry the stabilized spike protein of the SARS-CoV-2, and have selected a most effective vaccine from the four constructs as a final candidate for the nasal spray vaccine against COVID-19, based on the findings of the animal experiments.
Mie University, BioComo Inc. (Komono-cho, Mie, Japan), and MediciNova Inc. (La Jolla, CA, USA) have agreed on the joint development of a SARS-CoV-2 vaccine using BC-PIV. We are planning to provide the vaccine all over the world including USA and Japan, after production in accordance with the ICH guideline, followed by preclinical and clinical studies.
Researcher information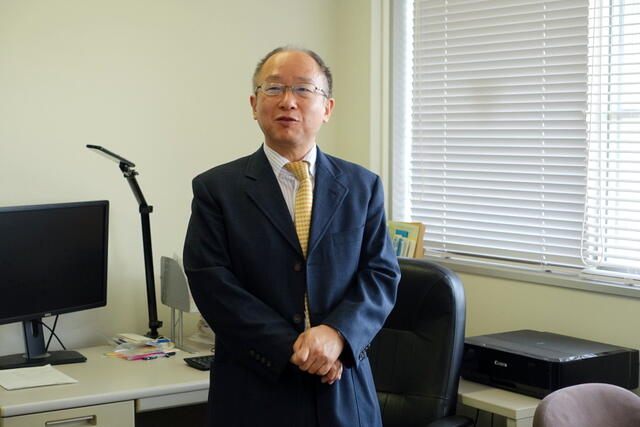 NOSAKA Tetsuya, M.D., Ph.D.
Professor of the Department of Microbiology and Molecular Genetics, Mie University Graduate School of Medicine
Specialized area:
virology, molecular biology, and hematology
Current research field:
development of the recombinant viral vector and development of T cell signaling anti-tumor virus