Summary of our research
Ulcerative colitis (UC) patients who are at higher risk for developing colorectal cancer (CRC) are recommended to undergo periodic colonoscopic surveillance with multiple biopsies for earlier diagnosis and treatment of UC-CRC. However, surveillance colonoscopy is invasive, cumbersome and expensive, and leads to poor screening compliance, and the clinically efficacy of such a screening protocol for reducing the risk of UC-CRC remains controversial. In addition, the detection of such lesions endoscopically is challenging, and it is an arduous task to differentiate these foci from inflamed or regenerative epithelium histologically. Consequently, to improve surveillance strategies, there is a clear and unmet need for biomarkers that can help identify the patients that are at high risk for UC-CRC.
We previously examined the possibility of using genome-wide DNA methylation array analysis of rectal tissues of UC patients to identify aberrant DNA methylation, and identified several specific differentially methylated regions (DMRs) that could identify UC patients with CRC complications. Therefore, we conducted prospective study to further confirm the validity of the algorism using specific DMRs with the corporation of 10 high volume hospitals in Japan and EA Pharma Co., Ltd.
We believe the algorism using specific DMRs in a single rectal biopsy specimen might have robust predictive potential in permitting the identification of UC patients that are at high risk for neoplasia elsewhere in the colorectum, and would like to provide this method for UC patients in near future.
Researcher information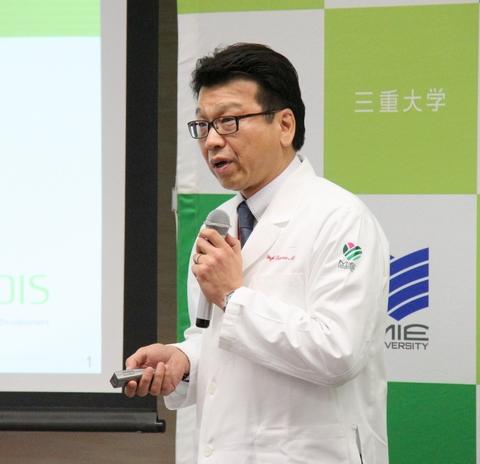 TOIYAMA Yuji, M.D., Ph.D., FACS
Associate Professor
Department of Gastrointestinal and Pediatric Surgery
Mie University Graduate School of Medicine
Specialized area : Surgery for colorectal cancer and inflammatory bowel disease
Current research field : Genetic and epigenetic approach to identify optimal treatment for patients with gastro-intestinal disorders