For students and staff
In 2011, Tohoku-Pacific Ocean Earthquake hit on March 11. As you know, the Tohoku and Kanto regions have suffered immense damage at that time.
In the near future, we may have the Great Nankai Trough Earthquake, tremendous damage caused by the tsunami and liquefaction at Mie University, because it is a very close campus to the sea.
So you should promptly refuge to temporary shelters such as buildings on campus (4th Floor or above), if tsunami warning is announced by the Meteorological Agency and the evacuation-instruction has been issued by Mie Univercity Disasters Headquarters.
When you are out of campus,you should run away to the higher ground, such as Mie Center For the Arts,Kairaku Park or Mie university schools, to protect your own life from tsunami.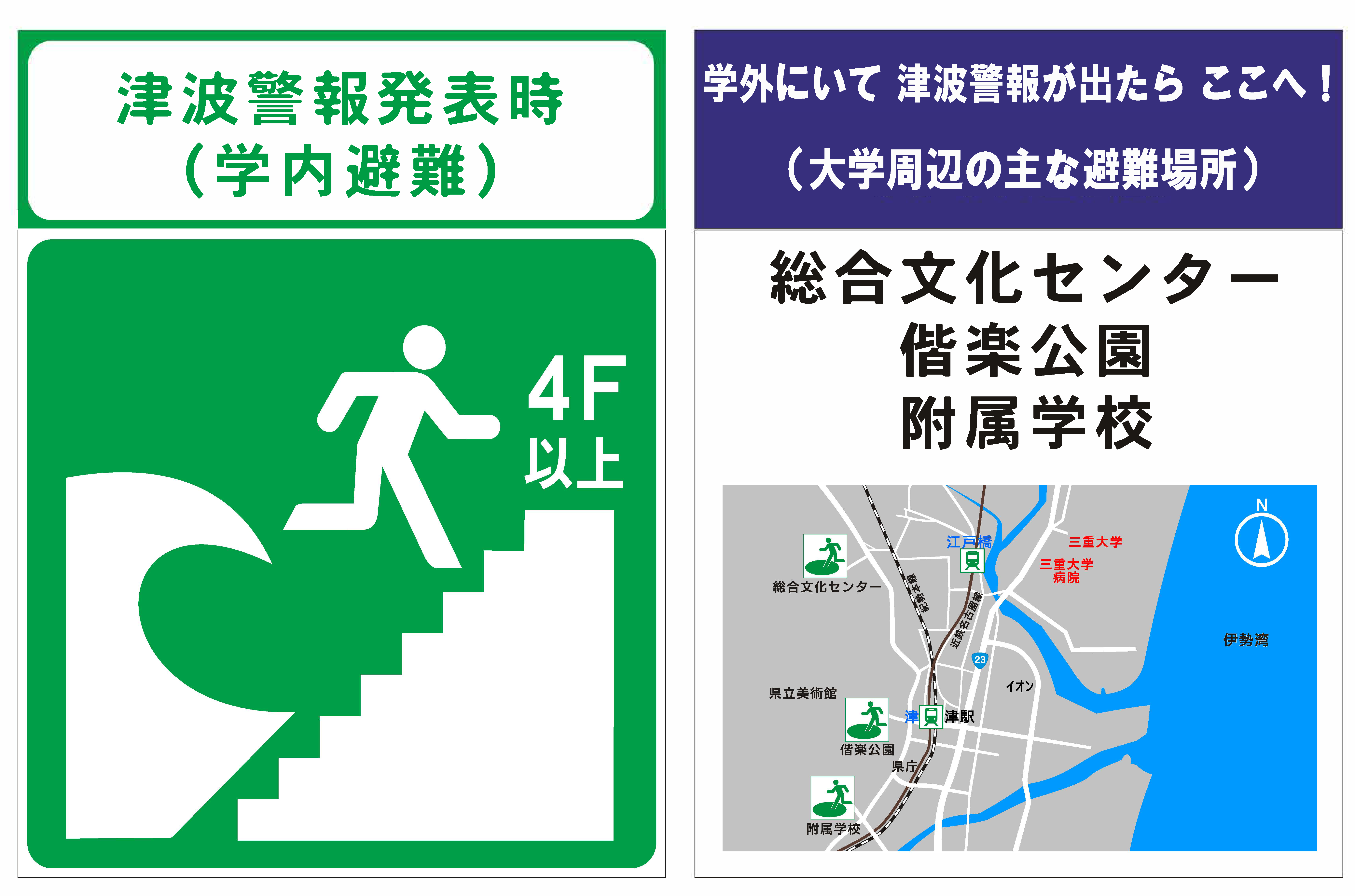 In addition, distribution of food may stop and there will be a shortage of products at supermarkets and convenience stores. So we expect you to prepare to the THREE DAYS SURVIVAL KITS in an emergency for protecting your own life.(You will need 3 liters of water and 3 meals a day.)
☆★☆
the Emergency Safety Confirmation System, "ANPIC"
Mie university confirms the safety of all students and staff in the event of a large scale disaster such as an earthquake and a natural disaster. We operate the Emergency Safety Confirmation System "ANPIC" to confirm their safety efficiently and smoothly.

If an earthquake with seismic intensity 6 or more are occurred at Mie prefecture and Tokai region, a message is sent to you to confirm your safety automatically. Please register your safety status when you secure your own safety.
In the case of disaster prevention drills, manual email transmission will be sent several times each year. Be sure to respond the requests for safety confirmation.
This system may open up information about your safety to your family if required.
◆How to register◆
| | |
| --- | --- |
| [For students] | [For staff] |
| | |
Be sure to register the website in bookmark after you access.
◆How to search and view◆
In case of a large-scale disaster, Mobile phone connectivity may become difficult. Your familly can search and view your safety information by accessing the website of ANPIC at that time. You should tell your family how to search as soon as possible.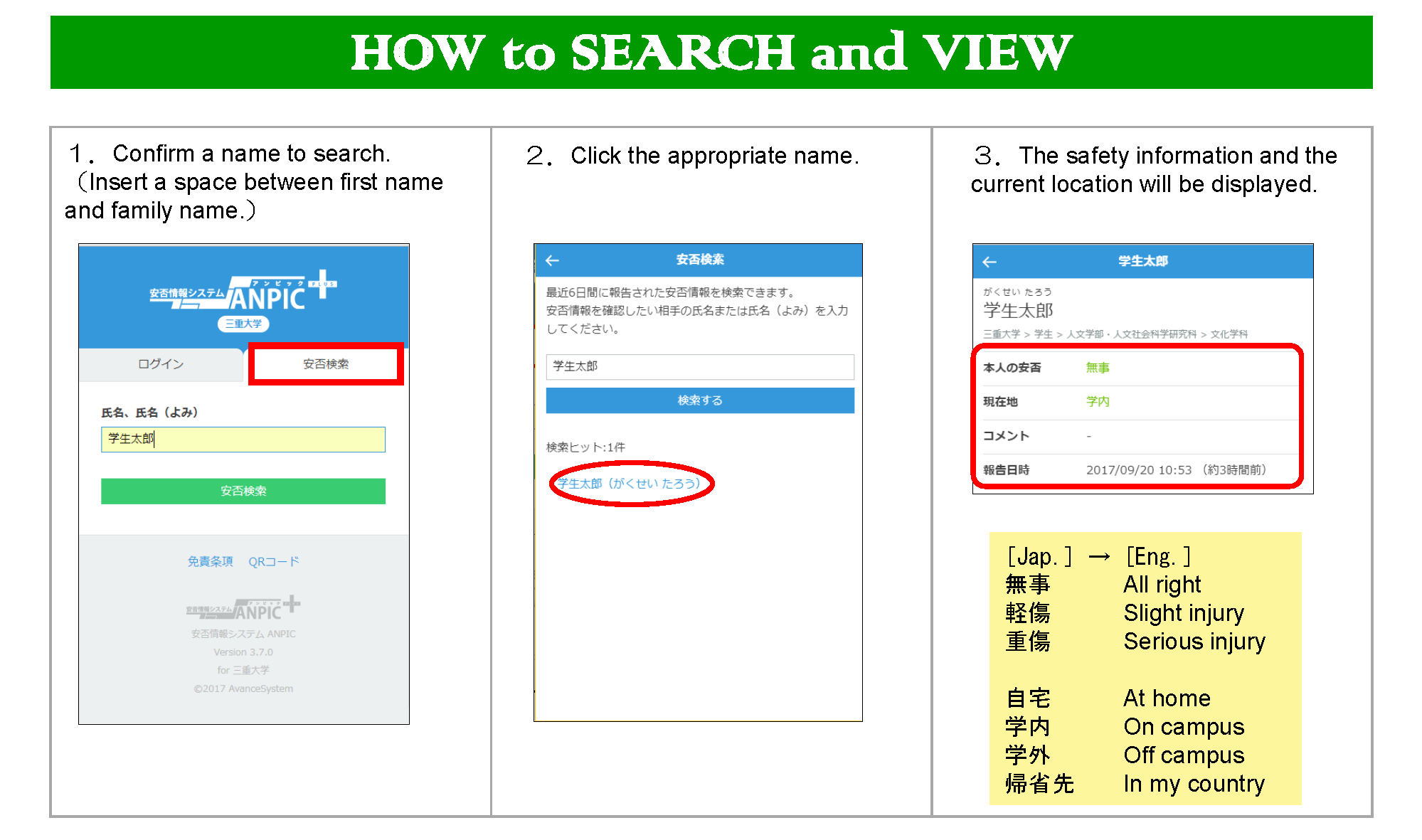 Note:As servers of ANPIC are based in overseas, it is rarely affected by disasters in Japan.
Disasters Headquaters
---
Contact
防災室@General Affair Department
bousai(a)ab.mie-u.ac.jp